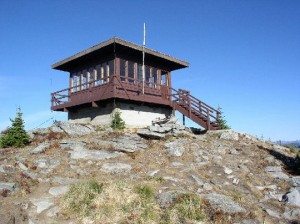 Sometimes that old wine just can't be decanted into a new bottle.
Case in point: you have some property near Yellowstone. You want to make some money off it, so you build high-end cabins. You put in wi-fi and a flat screen TV and queen beds—equipping them like a modern condo in downtown Seattle or Miami—because that is what people will pay for.
And then, to sell nights, you start pitching them. This is fine. This is the way the world works.
But it all flies off the rails when you start pitching them as a new kind of adventure, as glamping without any shred of what has made glamping an attractive notion: the rough edges, the isolation and proximity to nature, the romantic 19th-century mash-up of china tea sets and lions growling in the starlit veldt.
We are talking here about the 50-unit Explorer Cabins at Yellowstone, a development launched a few days ago by Delaware North Companies Parks & Resorts. To differentiate this endeavor, the company has announced that it constitutes a trend so new you've never seen the like of it before unless you've been to virtually any recreational area in the United States where they rent cabins. And the new trend, also referred to as a "lodging movement," is: Cabineering!
Make that CabineeringSM!
Again, cabins are swell. Wi-fi and TV and queen beds are splendid. No one needs to go all mountain man on this. Enjoy your creature comforts if that's what you're after. But spare us the service-marked trend declarations and the suggestion that this is more than just a damn cabin, in among 49 other cabins.
Now, if you're looking for something that combines the great outdoors with semi-solid walls and mattresses…something that is really remote and yet pretty luxurious by local (wilderness) standards, check out this article on renting Forest Service lookout towers. These accommodations are rough around the edges (outhouses, no water, stairs) but cheap, and they give you commanding views in astonishing locations. And blessed release from TV and wi-fi.
We so much want to call this LookouteeringSM, but that would be both obvious and unkind. We are all guilty of pitching. There's a lot of glass in those lookouts, so we are not throwing the first stone.
Photo: Shorty Peak Lookout, in the Idaho Panhandle National Forest, via U.S. Forest Service.