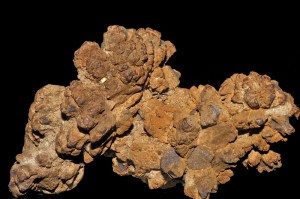 The odd thing about being off for a couple of weeks…truly and completely off, out-of-cell-coverage-and-forget-your-passwords off…is that you can return to find that nothing much has changed. Apparently there were sporting events in London, and occasional disasters. But otherwise, no surprise.
For example, there's this story from AARP on how half of all non-retired boomers think they'll never retire. This is a variation on a story that we covered last fall.  At that time, research by Wells Fargo included this nugget: "A quarter (25%) of middle class Americans say they will 'need to work until at least age 80' to live comfortably in retirement."
So it's a change when half of the people—instead of a quarter—think they'll spend the foreseeable future shackled to their desks/punch presses/tractors.
What hasn't changed is the whole plucky delusion that you'll have a choice. Well, I guess I'll have to keep coming into the drug store, filling out prescriptions when I'm 93. Or I'll keep swinging my pick-axe in the mines, or doing complex financial analyses. Or whatever.
No, you won't.
You won't keep working unless you have a job that involves a lot of sitting and will accommodate a person with a tendency to nap and a worsening memory for names. At some point, you will no longer be able to pull your weight, and then they'll let you go, unless the business hits a rough patch in which case you'll stop working sooner.
But believing that you can keep working is only slightly less fanciful than believing you can stop. The Wells Fargo survey found that 29 percent of people in their 60s "have saved less than $25,000 for retirement." Yes, correct, nearly a third of older Americans have set aside less than the amount of money you would need to buy a 2012 Buick Verano (with leather), to last them through the multiple tribulations of the 18.6 years of their dotage.
One other data point, courtesy of the L.A. Times, which reports that the economic downturn has caused a 17 percent drop in the median wealth of a boomer household, which now stands at just under $150,000 (according to the Census Bureau). Combine those factoids and it looks like about half of all boomers have less than $150,000, with most of those folks less than $25,000.
That's a lot of olds living on Social Security and a few bucks more. Until the medical bills pour in.
Photo, "Coprolites (Chine)," by Parent Géry via Wikimedia Commons.