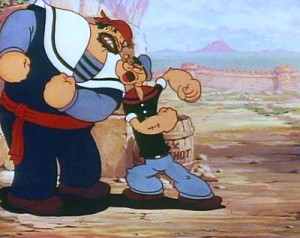 If it is true that a sailor's survival often depends on iron resolve, and if it is true that old men are inherently stubborn, then no one should be surprised by 84-year-old Tom Corogin. Last month, the Ohio native was rescued from the vast, empty Pacific after "broken rigging and a swaying mast" forced him to abandon his boat and end his sixth—yes, sixth—attempt to sail solo around Cape Horn, one of the most dangerous stretches of water on the planet.
As on his other aborted adventures, Corogin suffered injuries (this time, an infected wound that required hospitalization in Ecuador) and equipment failures. When he was picked up by a Japanese freighter, his boat was floating aimlessly in the Pacific, 500 miles south of Easter Island. (To get a sense of what this means, go to Google Earth, then go 500 miles south, and you will see how fantastically desolate this part of the world is.) He was unable to raise a sail or steer the boat. And there was a good chance that the mast would fall and tear off the top of the cabin.
Here's the crazy thing about this story: now boat-less, emotionally drained and plagued by nightmares, Corogin isn't ruling out a seventh Cape Horn attempt. He recognizes the odds are slim, "but he's still optimistic."
Here's how optimistic Tom Corogin is: he's been told that his demasted yacht could wash up on the southern coast of Chile. If it does, the Chilean navy has promised to let him know. And Corogin plans on having the replacement parts on standby.
Say the battered boat isn't destroyed on the rocks. And say Corogin gets down to Chile, and is able to re-rig it and replace everything that was busted as the ship bobbed through storms and rogue waves. This means the relentless Tom Corogin will be able to continue on and finally reach the roaring winds and mountainous waves off the tip of South America when he's what..86? 87?
We are equally terrified that he will try and eager to hear how it all works out.
Still from Popeye the Sailor Meets Sindbad the Sailor (1936), via Wikimedia Commons.